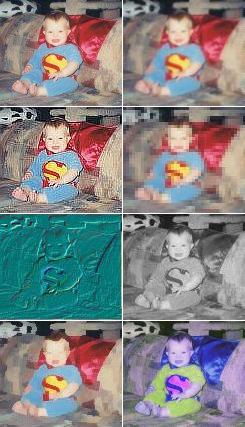 A filter is an operation you apply to the pixels in an image. Spatial filters use the properties of the pixels in a region to determine the values of output pixels. For example, a pixel's new value might be the average of its original value and the original values of the pixels around it. This filter produces a blurring of the image.
Mike Rossouw discovered some fantastic filtering code written by Manuel Augusto Santos. Mike built this code into the example program here.
For more information on graphics programming in Visual Basic, including a chapter on filtering, see my book Visual Basic Graphics Programming.